Entertainment is a very integral part of our life. In todays hectic schedule, the human mind and body needs to relax. And what better way than go and watch a movie!
Asian Cinemas presents world-class movie experiences at an affordable price. Our chain of multiplexes and Cineplexes are designed to offer best in class facilities and comfort with high-end movie and sound experiences at an absolutely affordable cost. Asian Multiplexes Private Limited is a media and entertainment company based in Hyderabad, India. In a very short span of time, Asian Cinemas has made a mark in the Industry as well as the heart of the audience with world-class movie experience in Hyderabad and parts of Telangana.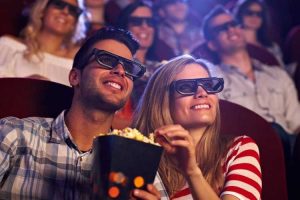 " Mr. Narayandas K. Narang and Mr. Daggubati Suresh Babu " jointly started the venture with a mission of making world-class cinema viewing experience available to all. Our theatres are equipped with plush seating with push back seats, sofas, recliners, the best legroom and wide screens. All screens are equipped with 2K-4k projectors and best-in-class surround sound along with ample parking space to serve the interest of movie buffs of all class at an affordable cost.
Currently we have 8 multiplexes and 12 Cineplexes in Hyderabad, Nizamabad, Waranagal, Bhadrachalam, Siddipet, Karimnagar and Manchieral along with 80 single screens across the state with a total seating of 98,000.
Our Expansion: We are soon coming up with 20-25 more screens by the end of the year with a total addition of 10,000 seats.
Recharge - our concession counters at the multiplexes take care of the refreshments and appetite of all our patrons to pamper their taste buds. The prime objective of Recharge is to offer best quality of snacks and food such as Popcorn, Sandwiches, Burgers, Coke and many more mouth-watering food items at an affordable price.
The road is set and the starts will show us the way. Asian Cinemas intend to make a difference to the cine-goers experience as well as to the Entertainment Industry.